Meet the Doctor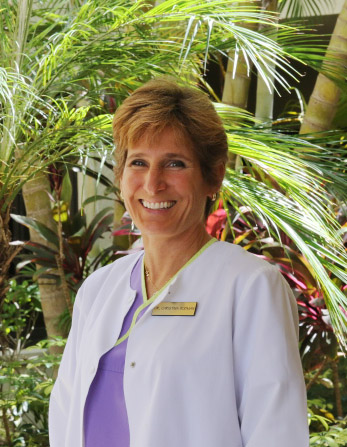 Dr. Christina Rudman •
Dentist
Dr. Rudman was born and raised in Valparaiso, Indiana. She graduated from Indiana University School of Dentistry in 1988 and has been making beautiful smiles ever since. She moved to Florida in 1990 and bought her first dental practice. She has owned and operated her own practice for over 20 years. Her endearing smile, easy going personality and non-threatening approach have captured the attention and respect of numerous specialists as well as patients. As a result she has become one of the most trusted and well respected dentists in Pinellas County. Utilizing the most advanced technologies in the field today such as digital x-rays and an intraoral camera, Dr. Rudman is able to accurately diagnosis and thoroughly explains each patient's individual treatment options using biocompatible materials.
Dr. Rudman has treated patients from all socio-economic backgrounds. She continues to volunteer one day a week treating medically and financially compromised patients. She is also involved with a local community organization to help troubled women by giving them a fresh start in society by taking care of their dental needs. Her generosity has recently been recognized by Her Royal Highness Crown Princess Katherine of Belgrade, Serbia, for years of donating dental equipment and supplies to Lifeline Humanitarian Organization. Dr. Rudman also supports numerous charities such as the American Cancer Society, Multiple Sclerosis Society, ALS and the American Lung Society by riding up to 100 miles for each cause annually.
Dr. Rudman enjoys spending her free time biking, walking the beach, scuba diving and photographing nature while traveling. In fact you will see various photographs she has taken throughout the office. She also loves to watch sports of all kinds but especially the Tampa Bay Lightening!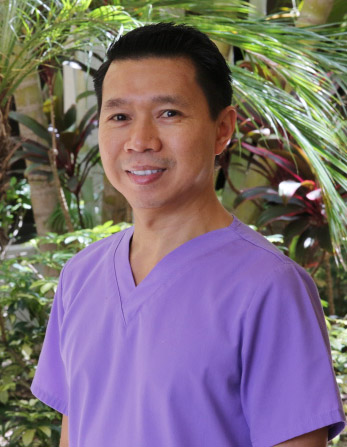 Irwin • Dental Hygienist
Irwin attained his dental degree in the Philippines with 10 years of experience before immigrating to the US in 1999. In 2001, he met all the requirements of the laws and rules of the state of Florida to practice Dental Hygiene. He has the knowledge and skills in delivering the outstanding quality of dental care every patient deserves. In 2004, Irwin joined Dr. Rudman's dental practice as one of its full-time hygienists. As a provider, he always ensures that he is up to date with any current periodontal treatments available in the practice.
One thing most of his patients remarks about his work is his gentleness and thoroughness, which is one of his greatest qualities as a hygienist. He is very proficient and passionate in providing the quality care to every patient from children to adults. His 25 years of experience in the dental field is a proof of his commitment to serve and to educate.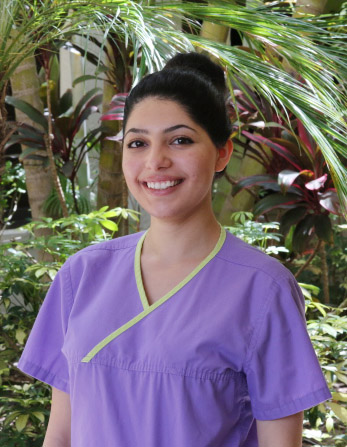 Michelle • Dental Hygienist
I am a graduate from SPC's dental hygiene program with an associates of science in dental hygiene. I am from New Jersey but I've lived in Florida most of my life, loving every minute of it. I have been in the dental field for 3 years and I truly enjoy what I do. I've been apart of Dr. Rudman's staff since 2014. Providing quality care is of utmost importance to me and I hope to fulfill that aspect of dentistry to each of my patients. I am constantly staying up to date with the latest of dental education and hope to portray that through my treatment. In my spare time I enjoy spending time with my family and watching movies.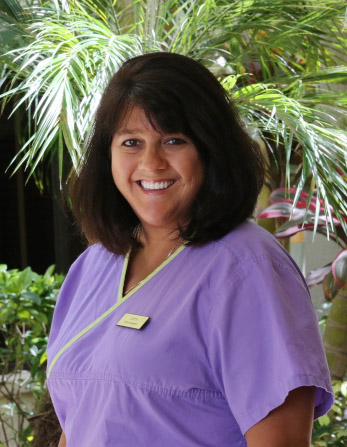 Lorita •
Head Dental Assistant
I have been a dental assistant for 27 years and have been employed with Dr. Rudman since 2002. Having grown up in Davenport Iowa, I attended college at Kirkwood Community College in Cedar Rapids, Iowa obtaining my dental assistant certification. I also received an expanded functions certification at St. Petersburg College. Through the Pankey Institute I have completed 2 levels of advanced dental training. I have lived in St. Petersburg for 25 years and am married to a wonderful husband, Mark. I have 2 beautiful boys Nick and Jake, and also have a dog and a cat. My hobbies are photography, going to the beach, walking and sports. I am a huge Tampa Bay Lighting and Rays Fan!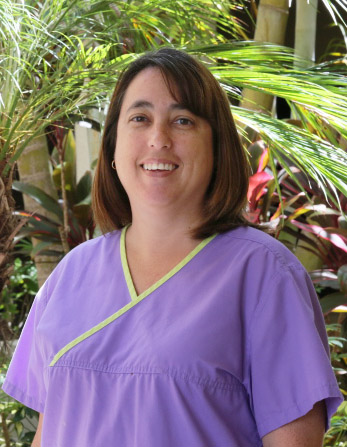 Susan •
Office Manager
I have been in Dentistry for almost 19 years. First I started out as a Dental Assistant, graduating from West Kentucky Technical College in Paducah, KY. and then moving onto the business side of the office later on. I started working with Dr. Rudman in 2002. I have just recently graduated from SPC with an associate in science degree and will be working towards my bachelor's degree. Originally from Iowa, and having lived in multiple states growing up, I finally made my way to Florida in 2001. My husband is a native of Clearwater and I meet him while he was in the Army. We have been married for 15 years and reside in Clearwater. I have a son Brian and a daughter Kate along with 2 dogs and 4 cats. My hobbies are fishing, traveling, spending time with the family, and watching my beloved Tampa Bay Rays.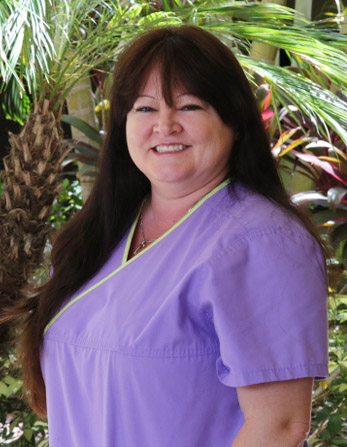 Tamara •
Dental Assistant
I was born in Ohio and moved to Florida in 1977. I got my Certified Expanded Functions Dental Assistant and Radiological Health and Safety Certifications at University of Florida in 1991. I feel very fortunate to have found a profession that I love. My house stays very busy with my son, daughter, 3 dogs, a rabbit and a bird. My favorite activities are spending time with my family and friends, being outdoors such as camping, biking, kayaking and shopping! My life has been very blessed.